MEET ALL YOUR BUSINESS VEHICLE NEEDS.
COST-EFFECTIVELY. RELIABLY.
For fleets operating in the construction, infrastructure or traffic management sectors, Northgate provides vehicle hire packages with the flexibility needed to get the job done.
No matter what your needs are.
Why Choose Northgate?
From fully managed vehicles that are maintained through our state-of-the-art workshops to fleet management and compliance, we are a team of experts dedicated to meeting the robust needs of construction businesses.

As much flexibility as you need
Whether you need a vehicle for a few weeks or up to 48 months, our hire packages are perfect for meeting contractual, project-based work, and the long-term requirements of growing businesses.

A vehicle provider you can depend on
With replacement vehicles, 24/7 breakdown cover, mobile repairs, and UK-wide network of workshops, we can get your Northgate vehicles back on the road quickly.

Meet all your fleets needs in one
Choose from a range of fully managed vans, fleet management services, and other add-ons to build your perfect hire package.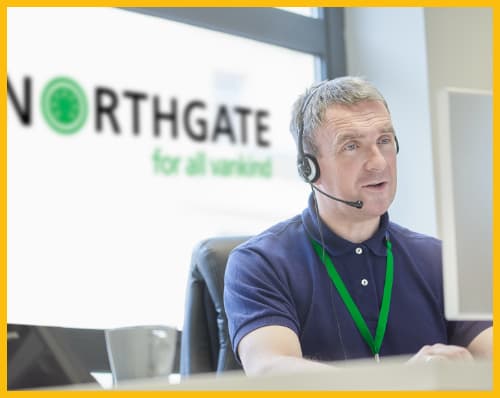 GET IN TOUCH

AND SPEAK TO ONE OF OUR

EXPERT FLEET CONSULTANTS.
GET VEHICLES. FAST.
Take advantage of some of the shortest vehicle lead time available. We have a stock of high-quality vans spec'd and ready to be delivered to our customers in as little as 4 hours.
Tailored to your exact requirements
In any colour. Plain or liveried. Branded or not. We can supply our vans to meet your specific needs.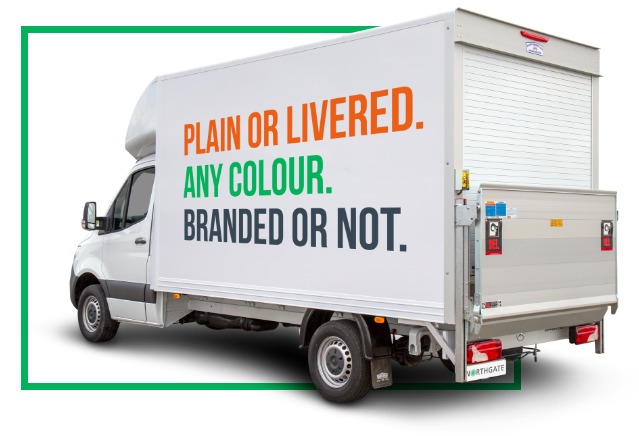 Customisations and add ons available:
Telescopic Safety Handrails
Industrial Loading Ramp
Full Chapter 8 Markings to Highway standards
LED Roof mounted highway specification beacon with Pattern control
Tail lift attachment access
Permanent view, rear facing camera and screen in the Cab
Van Window Grilles
Company branding and livery
Northgate Telematics including camera option to capture incidents
Fuel cards
And lots more!
HERE'S WHAT OUR CUSTOMERS HAD TO SAY

Their flexible offer fits in nicely with our business model:
knowing we can return vehicles if a contract volume
changes or we need to order more as we win business is a big plus
Procurement Manager
Maintenance and Construction Supplier

What I get from Northgate is what it says on the tin.
I can work out what it costs me and, for me,
it's the best solution...
Fleet Manager
Local Government Body

The new vans are much appreciated by our engineers,
with increased driver satisfaction and comfort and will
also assist with the recruitment of new engineers in a highly competitive market.
National Fleet & Operations Manager
Construction Equipment Dealer